Making of 80's Incredible Hulk Statue – Zbrush 3D Modelling – Tsaber
Making of 80's Incredible Hulk Statue - Zbrush 3D Modelling
Hello Everyone,
To this day, I still love Hulk only from the 80's Incredible Hulk animated series. I love the colors, the music theme, the excitement. For some reason, I don't get the same energy from the recent movies and comic books of Hulk. So I'll be sculpting 3D statue of 80's Hulk. Usually it is wise to start anatomy with Zsphere, however I find it more comfortable to start with separated pieces. This helps me visualize much better how the joints move and I get less deformity that I need to fix.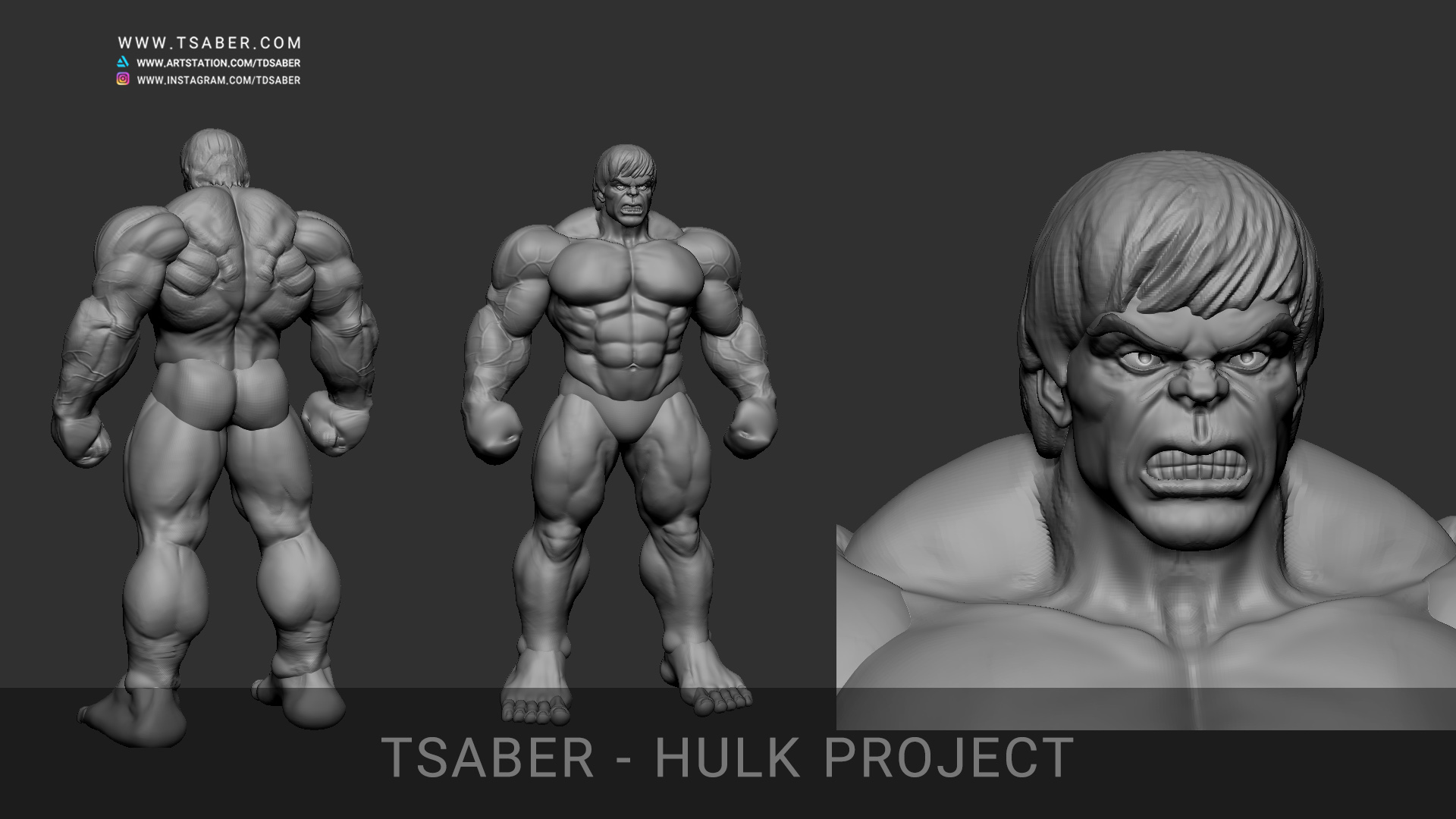 Hulk Statue
The General idea is to bring the elements from the 80's Hulk animation to life. The statue needs to present everything about the animation. I truly loved the opening of the animation and it motivated power and rage. That was the classic Hulk I knew before he got all cute after Disney bought Marvel.
First Of all, I need to keep the same appearance as the hulk. Back then in the '80s, this kind of wavy hair was a trend and it makes this version of Hulk very unique. Hulk also had a Frankenstein-like face which made him more of a monster. He also had pointy and thick eyebrows that made him look extremely aggressive. In the animation Series, Hulk had a more proportional body comparing to the new Hulk we see in Comic books.
I still added more facial wrinkles to add realism to the character. I want to sculpt a different Hulk statue after all.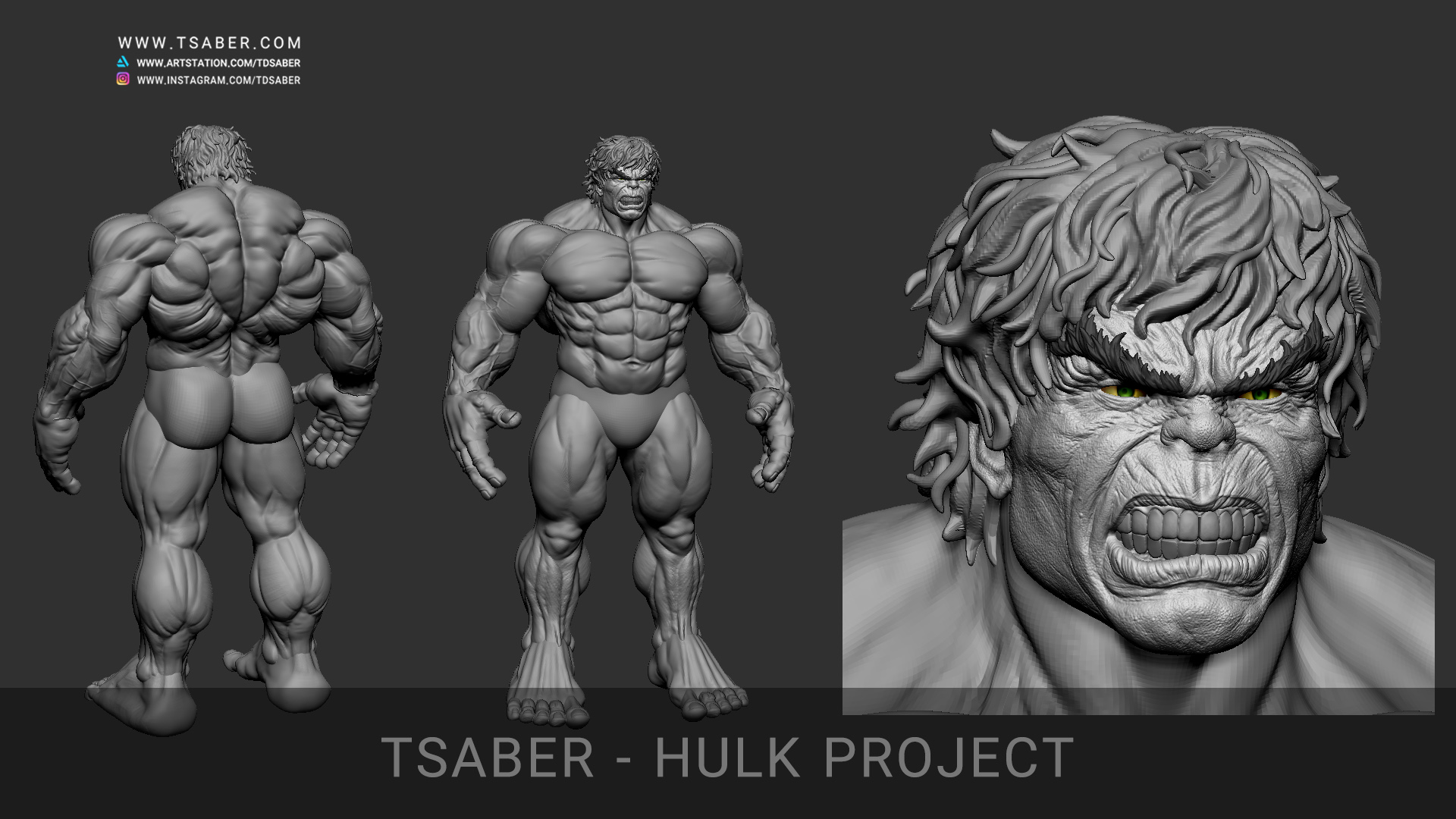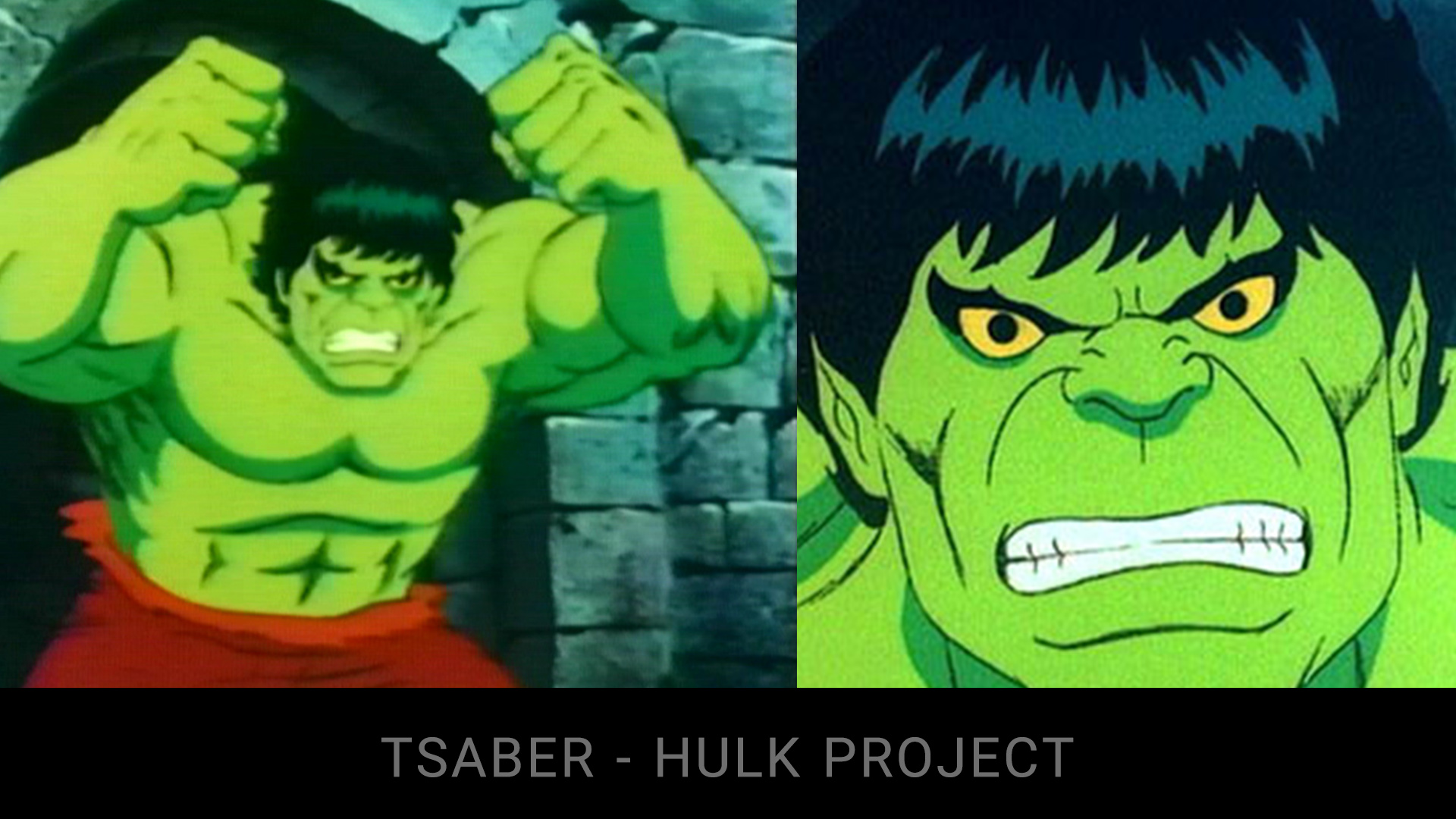 80's Incredible Hulk Statue - Sculpting the Alien Robot
Since the idea was to present a statue of Hulk from the 80's animation series, I had to incorporate elements from the animation. I remember I was so fascinated by the opening of the Incredible Hulk series, that I still remember every shot in it. I also remember this ant-like alien robot in the opening. So I realized I should include this fellow somehow in the Hulk statue. I worked on the head 3d model and updated the design a bit. I wanted to create a more modern feel of the robot while keeping the main classic features such as the big round eyes, the antennas, and the teeth.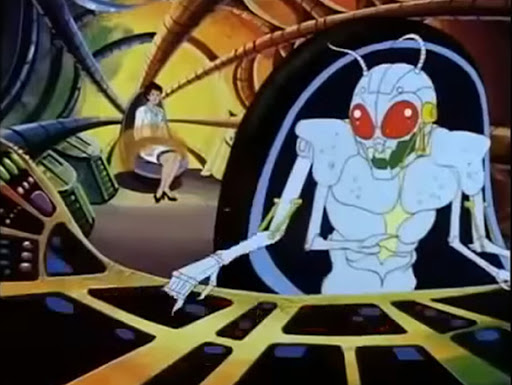 Polypainting the face was a fun process. I initially started painting various colors for the base coat. Usually, solid colors leave us with boring and pale finishes. That's something I've learned in traditional painting. I think it needs practice and experimenting to personally realize the power of colors in texturing and painting. Then I started adding more silver colors and filling the cavities with dark brown color, creating this old and damaged feel. I should mention I used a custom grunge brush which I created in Photoshop. Based on my experience with Photoshop digital painting, there's no need to purchase any brushes or assets once you can create them yourself. Perhaps I'm not the best artist out there, but It's a great step to be as independent as possible. Eventually, I added the blue and gold colors to create some contrast. I didn't want to have a simple pale silver look. Colors will show more details in this particular head design.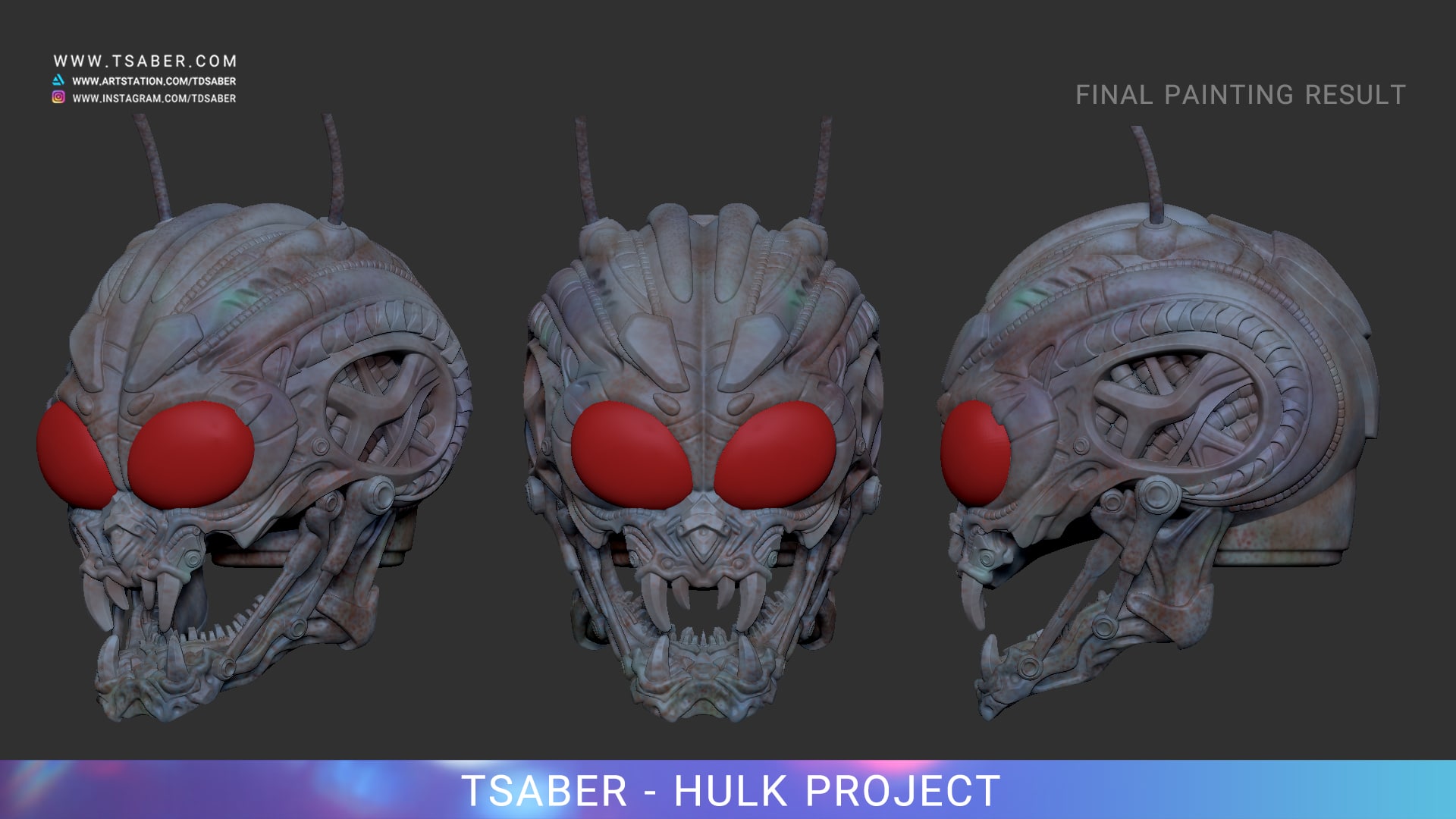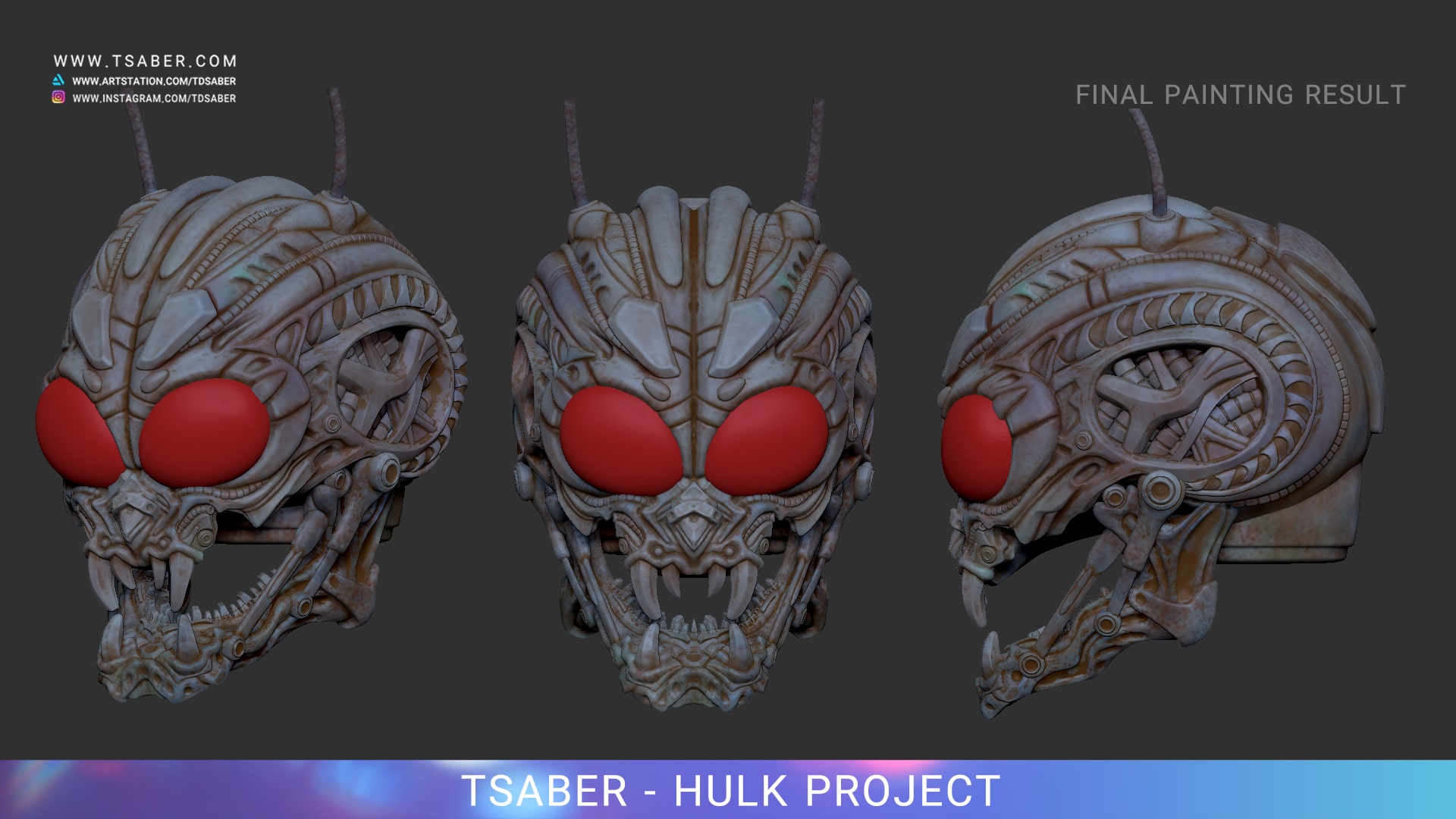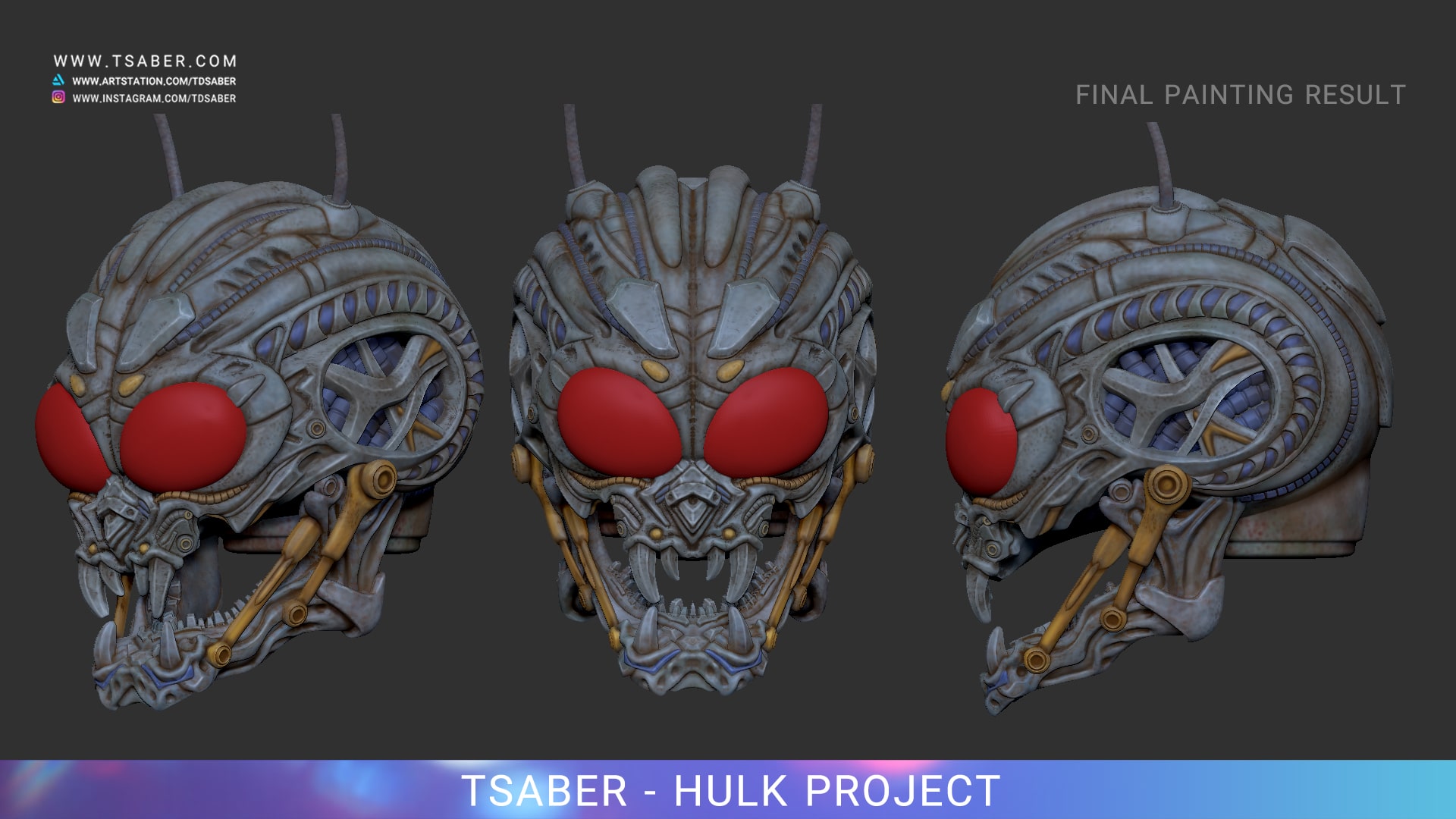 80's Incredible Hulk Statue - Sculpture Posing Inside Zbrush
I finally had to move on to Hulk's pose and the general idea of the statue's look and silhouette. I thought having the Alien head getting crushed in Hulk's hand is a cool approach. I'm still experimenting with the base design. I need to show a scene of battle and other elements from the 80's animation. For now, I'm happy with the pose. He has the classic look and a more proportionate anatomy.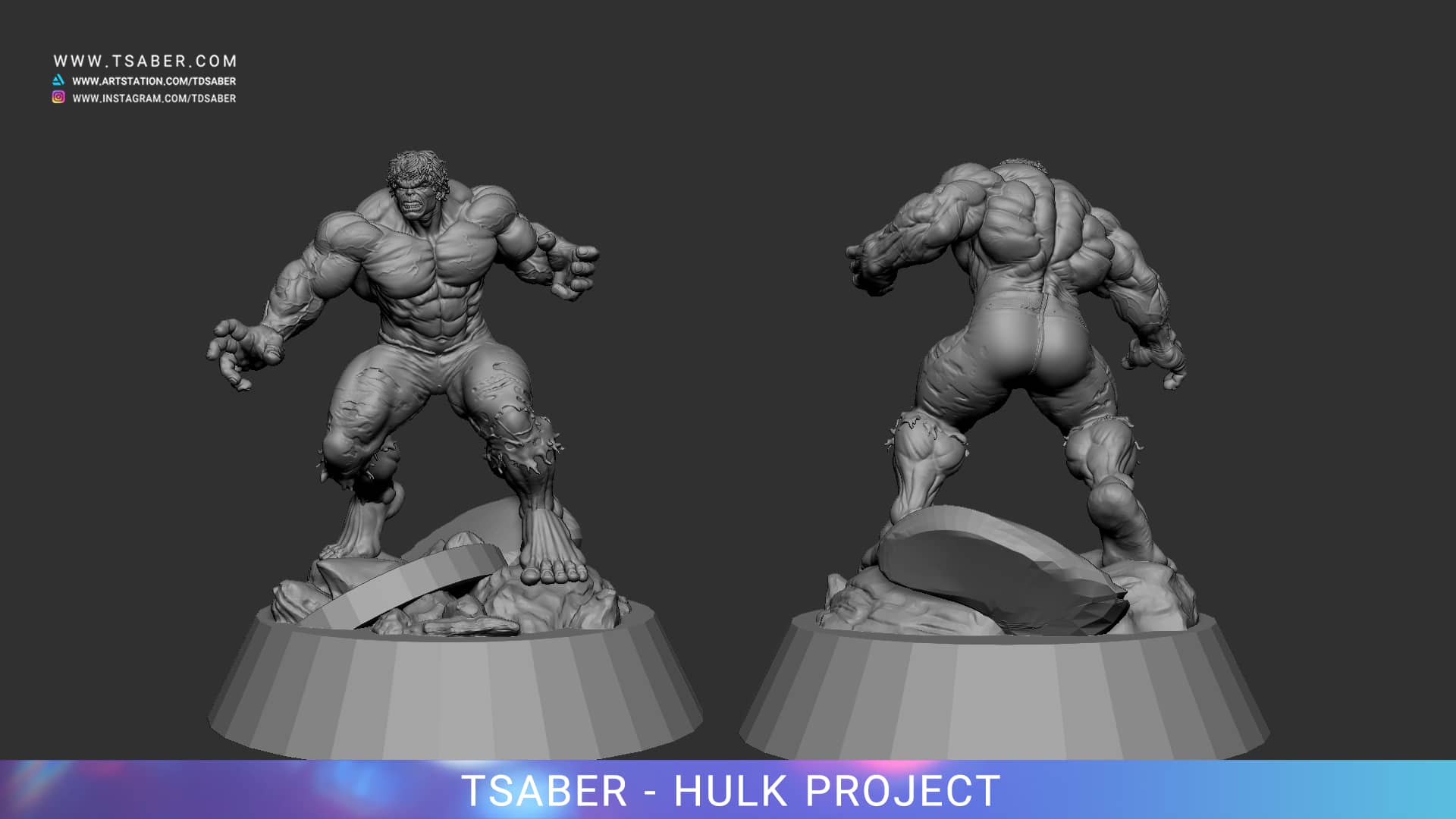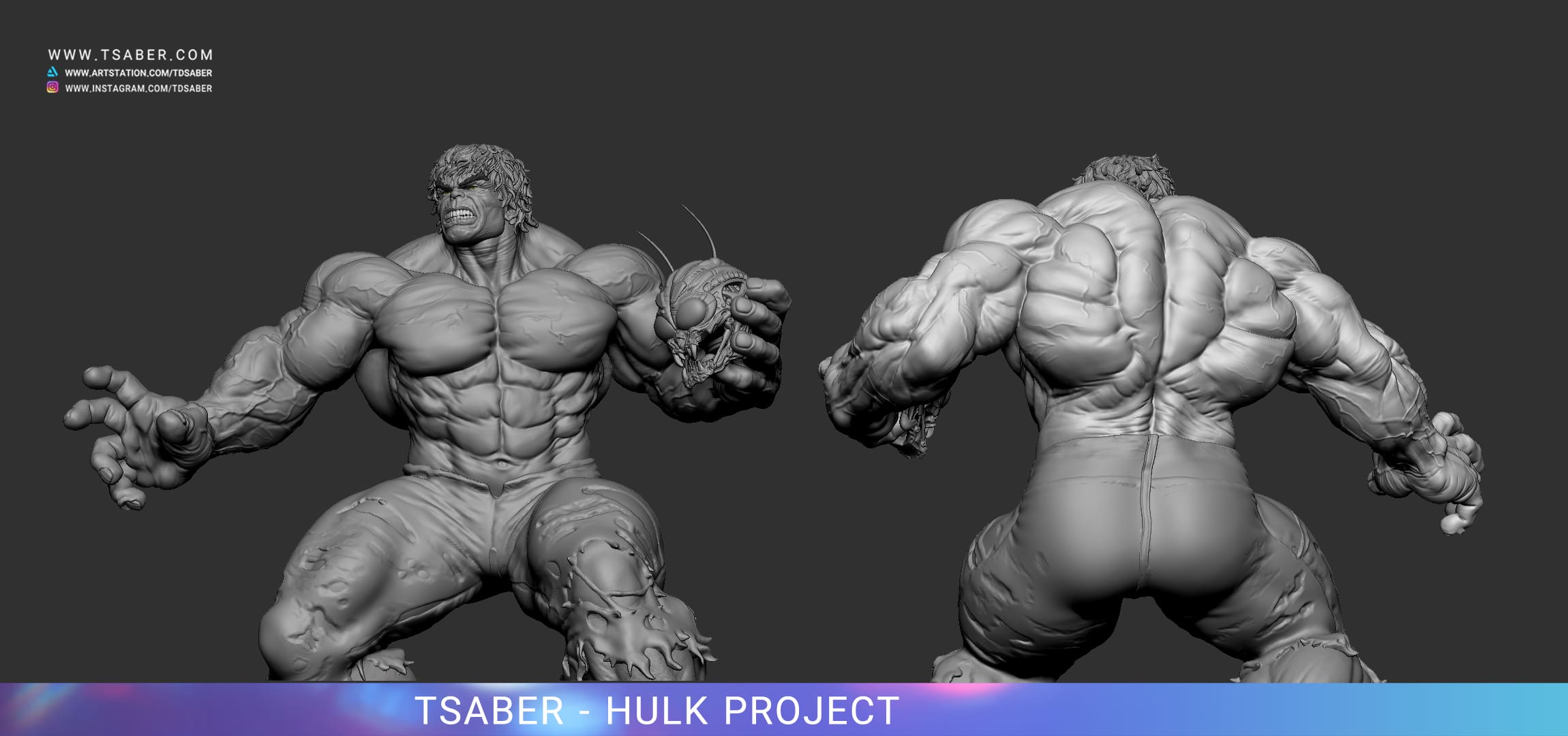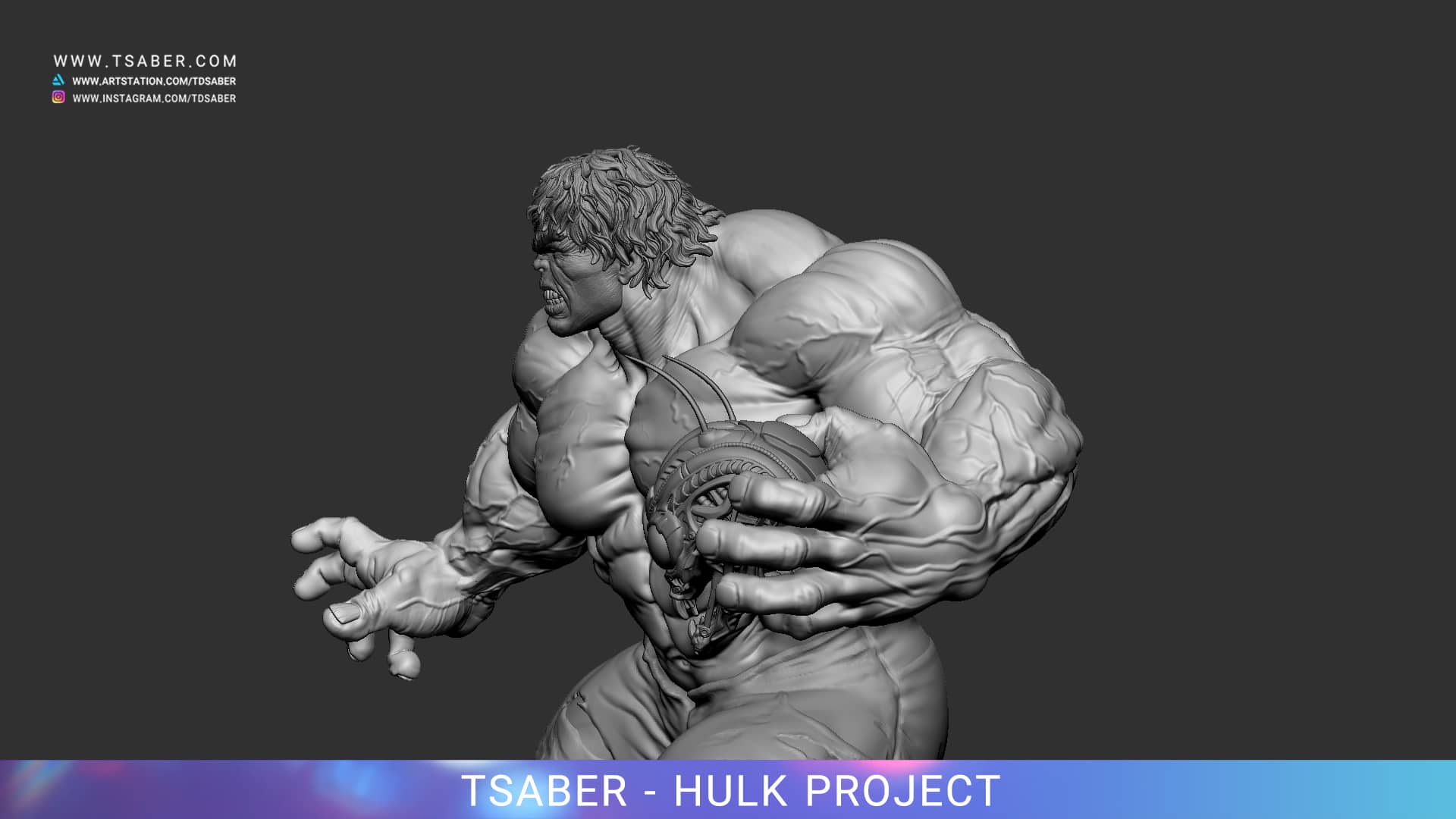 As I reached a satisfying result with the muscle form, I moved on to further detailing. I try different brushes and techniques to create skin texture. I added the essential wrinkles using Dam Standard brush since there's no miraculous way to create a realistic feeling. Patience is critical in process of sculpting.